Laughing Daughters Gluten Free Foods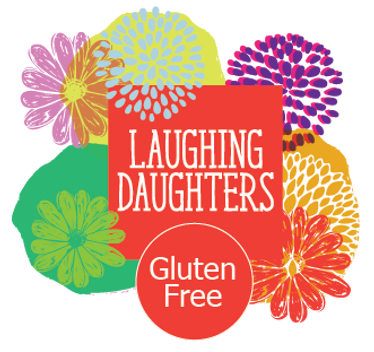 Raspberry & Apricot Shortbread Cookies
Our divine shortbread topped with a thin layer of delicious jam.
Also available as large singles.
A Canadian Classic Maple Shortbread , makes a great gift for international travellers.
A take on the Middle Eastern treat, our classic, buttery shortbread is filled with a delicious date and pecan mix.
Our brownie is so decadent, that we called it that! Chocolatey, sweet, buttery goodness in every bite.
Chocolate Coconut Shortbread Cookies
Our combination of two classic cookies, buttery shortbread and chocolate chip, with a hint of coconut.
A deliciously nutty chocolate cookie.
Cranberry Ginger Shortbread
Our classic shortbread cookie detailed with cranberry and ginger.
A delicious breakfast or anytime snack!